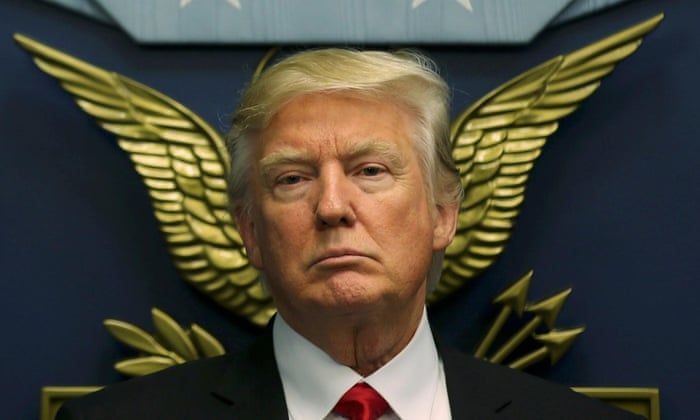 [image source]
In today's WaPo column, Trump's erratic first week was among the most alarming in history, Ruth Marcus writes,
Week One of the Trump administration was among the most alarming in the history of the American presidency.

There have been scarier weeks for the country, certainly — the Cuban missile crisis and the Sept. 11 attacks. There have been more tragic ones — the Sept. 11 attacks again, the terrible toll of wartime, the horror of four presidential assassinations.

There have been occasions of terrible presidential judgment — Franklin D. Roosevelt's order to detain U.S. citizens and noncitizens of Japanese descent during World War II. And there have been moments of looming constitutional crisis — during Watergate alone, the Saturday Night Massacre, the showdown with the Supreme Court over the release of the tapes, the impeachment inquiry that resulted in Richard Nixon's resignation.

Anyone who paid even glancing attention to the 2016 campaign already understood Donald Trump to be undisciplined, easily provoked and self-absorbed to the point of narcissism. But it was one thing to know that in theory; it was much more unsettling to witness President Trump in action. In depressing retrospect, the dark inaugural address, with its invocation of "carnage" and "tombstones," was the week's high point.
Not soon enough, you say…
I agree.
If only you knew ahead of time what you could expect from a leader with Trump's character defect. And even if you did not understand it yourself, maybe if there was someone who did and tried to help you with it… It would have been different now, for sure, right?
But, hey, no one could have predicted that the narcissistic psychopath… oops, are we allowed yet to name his pathology or is it still too soon? Anyway, no one knew that he could win. If only there were any precedents for this happening anywhere in the world.
When I was getting tired and discouraged from sending out unacknowledged op-ed letters with explanations and warnings of our future president's pathology and the destructive, fascistic reign it guaranteed, and complained to my co-conspirator, Dr. Burkle, that I felt like a Cassandra McBonkers screaming on a street corner about the end of the world, he responded by saying (paraphrased), "When Trump becomes president, we just may see the end of the world."
The WaPo was one of the many papers and other news outlets, along with individual journalists, opinion-makers and politicians from all aisles, which we contacted numerous times throughout 2016. Don't remember now if Ruth Marcus was one of those contacted individually — maybe, maybe not. But it does not matter as no one wanted to hear what we had to say.
Dr. Burkle sent his last letter of concern and explanation of the character pathology in question to the WaPo and NYT about two weeks before the election. No response (although one of them kindly sent the standard "thanks, but no thanks" e-mail). Those two news outlets, like almost everyone else in the political center, were flying high on the prospect of Hillary's assured win and writing Trumpism's obituaries.
We watched in horror.
I know we weren't the only ones. There were other concerned mental health professionals as well as lay people who raised alarm in public and tried to bring the issue to the attention of the media in other ways, often at a risk, professional and personal, to themselves.
But how do you make someone see what they don't want to see?
The truth of it is that if we refuse to learn the lessons of history and psychology — and we do, repeatedly — we will be forced to do so. Again and again, it seems, until they take. One of these days.
====
P.S. Just got an anniversary note from WordPress congratulating me on blogging for an entire year. I would be remiss if I didn't mention that this day also marks exactly a year since I made a prediction, right here, of Trump's rise to power. Good blogging, indeed. Ugh. But this time, unlike a year ago, I think I will keep it up, fates permitting.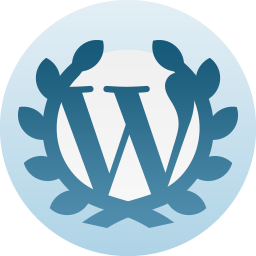 Happy Anniversary with WordPress.com!
You registered on WordPress.com one year ago.
Thanks for flying with us. Keep up the good blogging.